I-Form and UCD host 38th conference of the Irish Manufacturing Council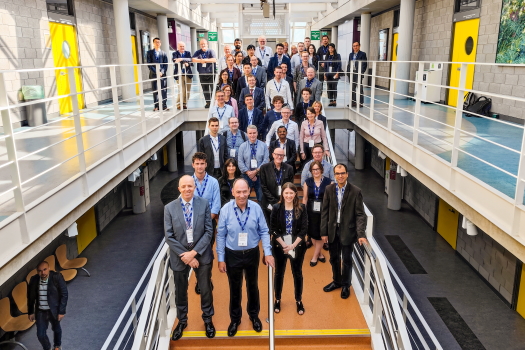 On August 30th. 2022, I-Form and University College Dublin (UCD) jointly hosted the 38th conference of the Irish Manufacturing Council (IMC). This conference provides a forum for researchers from academia, industry and government to network on major developments in manufacturing engineering research and education.
This year's conference theme was "sustainability", which included a focus on sustainable manufacturing, the circular economy along with standards within Industry 4.0. The gathering witnessed presentations by world experts in a plenary session, in areas such as remanufacturing and the circular economy.
The forum was opened by Prof Denis Dowling, director of the I-Form Centre, who provided an overview of sustainability challenges within the Irish manufacturing sector. These challenges were outlined within the context of current international environmental factors, including greenhouse gas emissions and a raw materials supply shortage. Prof Dowling noted how the global economy's usage of materials has quadrupled since 1970 - faster than the population, which only doubled, and how, on average, each human uses more than 13 metric tons of materials per year. He also provided an overview of some of the sustainability research carried out by I-Form, particularly on the use of 'digital tools' to enhance sustainability. In addition to EU programmes in which the Centre is involved, including those which are focused on assisting SMEs to quantify their emissions and to reduce their environmental impact. Amongst these is an EIT-Manufacturing project focused on remanufacturing, for which an overview was presented by Prof. David Peck and Prof. Helmi Ben Rejeb.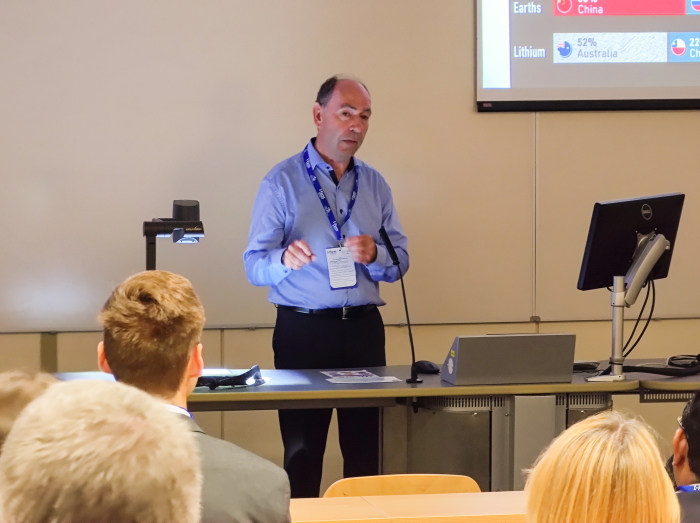 David Peck, Associate Professor & EIT Raw Materials, Executive Board Member of Delft University of Technology (TU Delft), presented on the topic of 'Remanufacturing; 21st century sustainability challenges', which examined the current material(s) demand within manufacturing - highlighting what materials and what quantities the sector now requires for clean energy technologies. Prof Peck also highlighted the EU's method for 'determining critical materials' and discussed remanufacturing in the context of 'circular leadership'.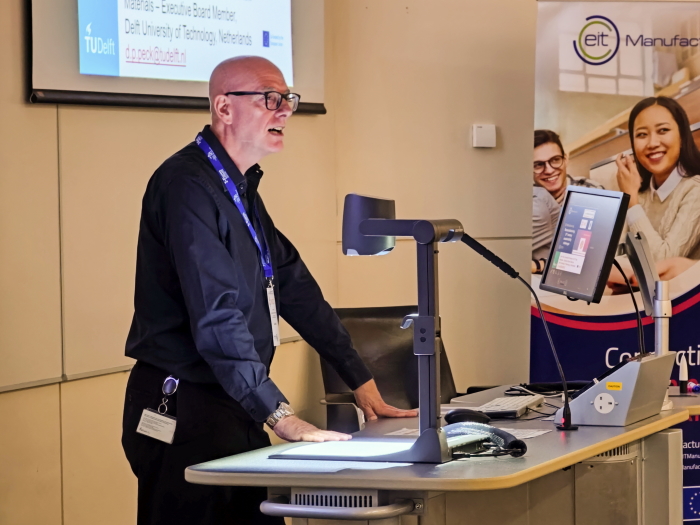 Helmi Ben Rejeb, Assistant professor of Industrial Engineering at Grenoble INP, discussed practical approaches which relate to the introduction of remanufacturing in manufacturing operations. This included an overview of remanufactured products currently in use, and in sectors such as the automotive and aerospace industry. Prof Rejeb provided an insight into the operations and process of remanufacturing and its main challenges in industry 4.0, as well as the variety of factors to consider for 'business models of remanufacturing'.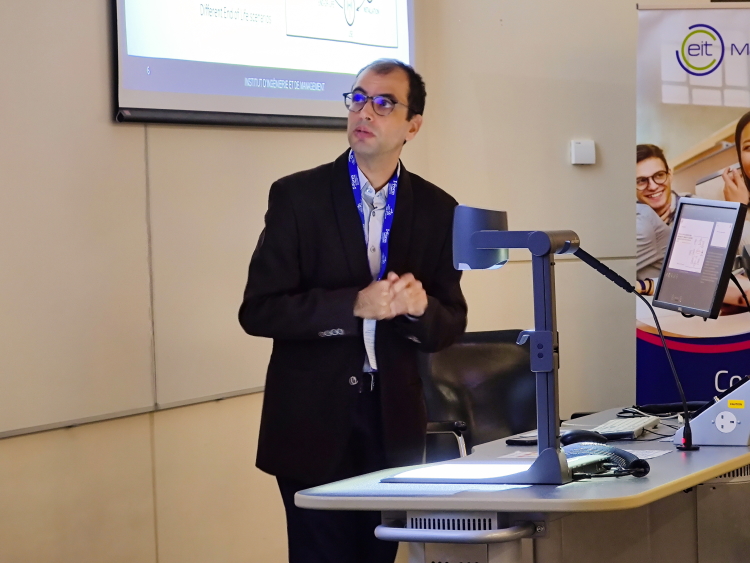 Dr Geraldine Brennan, Head of Circular Economy, Irish Manufacturing Research/ CIRCULÉIRE, presented on the topic of 'The circular economy – towards zero-carbon manufacturing'. Dr Brennan outlined Irelands progress on developing the 'Circular Economy', along with the 'transition' required by industry to enhance its sustainability. Dr Brennan noted how access to raw materials will be an increasing challenge for Irish manufacturers and that collaboration to implement circularity is key.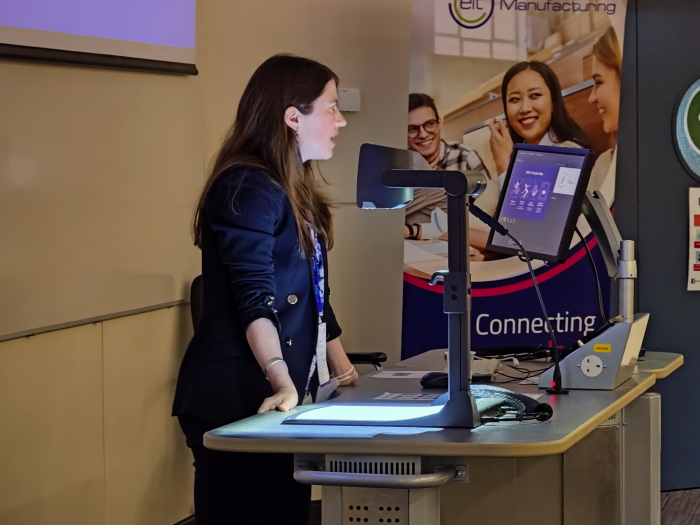 Barry Cox, a Standards Officer with the National Standards Authority of Ireland's (NSAI) presented on 'the role of standards in support of the transition to Industry 4.0'. Mr Cox's delivered valuable insight into the importance of standards, as well as the importance of being actively involved in their (standards) development.
The plenary session was followed by several parallel sessions showcasing research undertaken by Researchers across the island of Ireland and elsewhere, working on a broad range of domains in manufacturing engineering, science and technology. A number of IMC38 student prizes were presented following the conclusion of this session.
Frist prize went to Courtney Gallagher, from the School of Computing, Engineering and Intelligent Systems at the Ulster University, for her presentation on 'Examining the Quality of New and Reused Powder in the Powder Bed Fusion Process via Optical Microscopy.' James Grace, from the School of Mechanical and Aerospace Engineering and at Queens University Belfast received a runner-up prize for his presentation on 'A DoE investigation and validation of the stretch blow moulding input parameter effects on pressure curve and response measures using simulation data.' Sana Zaki, UCD, was also awarded a runner-up prize for her presentation on 'Potentiodynamic polarization behaviour of Ni for shaping and electropolishing of micro-mould tools.'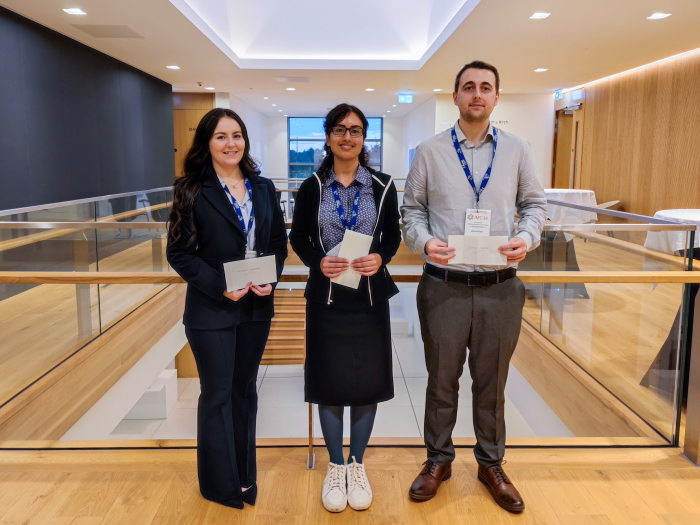 The Irish Manufacturing Council (IMC) has been in existence since 1984 and is a grouping of academics engaged in manufacturing research and education at third level educational institutions across Ireland. Since their first conference in, 1984, IMC has been a primary dissemination outlet for ground breaking manufacturing research and innovative education methods.