I-Form profiled in primary school magazine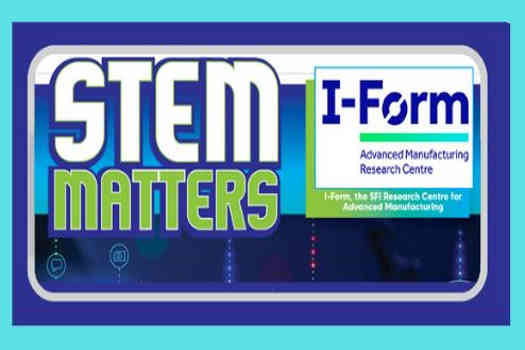 I-Form is delighted to be the featured research centre in the latest issue of 'STEM Matters', an 8-page publication for the primary school magazine, Primary Planet.
Some 13,000 copies of the April issue of the magazine have been published and are being distributed to primary schools around Ireland. Readership for the publication is estimated at 90,000 people.
Throughout this latest edition, children will get an accessible introduction to cutting edge research in advanced manufacturing, with an emphasis on additive manufacturing (3D printing). They can also take our 'Design Thinking' challenge to engineer solutions to fun challenges like building a bridge or marble run.
Sylvia Leatham, I-Form's Education and Public Engagement Manager, said the publication is another great way to introduce the concept of advanced manufacturing to primary school children.
''STEM Matters is quite a fun magazine for children to browse through, but it also allows us to provide some real learning opportunities about the sector in which we work.
''We were also delighted to feature the 'Design Thinking' work of some of the primary schools that took part in 'Manufacturing a Healthy Future' last year – an EIT Manufacturing project, run by I-Form and Stryker in Ireland (with partners in France and Estonia), that challenged pupils to design and 3D print objects aimed at improving health in their local community,'' she added.
Primary Planet is a monthly news magazine aimed at children aged 9+. The magazine contains news, sport, entertainment and STEM-related content, engaging, informing and inspiring its young readers of today. You can view the latest issue featuring I-Form online here.
As part of I-Form's Education and Public Engagement (EPE) activity, the Centre engaged 2,600 primary and secondary school students in Ireland and across Europe during 2021. Learn more about I-Form's EPE activities here.