I-Form, at UCD, partners in the first Europe-wide Advanced Manufacturing Master's programme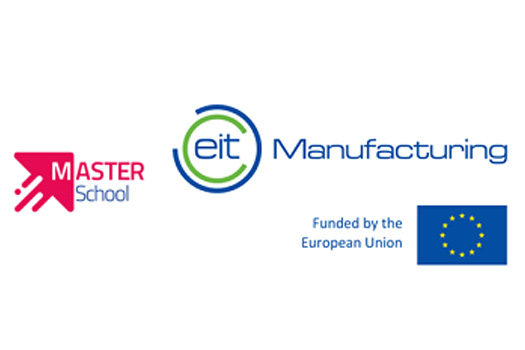 This September sees the launch of the first cohort of EIT Manufacturing Master's School students.
This European and intersectoral mobility postgraduate programme is strongly oriented towards innovation and entrepreneurship (30 credits out of the 120 expected over the 2-year duration), including a dedicated summer school which will rotate between university partners. The strong industry component is reinforced by industry projects, the Master's thesis and a potential internship. The objective of the Master's School is to train future European leaders in manufacturing, combining digital and technical manufacturing skills to meet the needs of European SMEs and multinationals alike.
Students will choose two universities from the seven participating institutions to be based at for Year 1 and Year 2 of the programme. They will receive a double Master's degree along with an EIT Manufacturing certificate. Students can choose to study in one of the following programmes:
People and Robots for sustainable work
Additive Manufacturing for Full Flexibility
Platforms for Digitalised Value Network – Digital manufacturing technologies
Zero-defect Manufacturing for a Circular Economy, which is led by UCD.
The partner institutes for this ambitious and prestigious training programme are:
Aalto University, Finland
École Centrale de Nantes, France
Mondragon Unibertsitatea, Spain
Politecnico di Milano, Italy
University of Applied Sciences and Arts of Southern Switzerland (SUPSI), Switzerland
Technische Universität Wien, Austria
University College Dublin, Ireland
Industry partners are strongly encouraged to participate in the programme, via internships, research projects, contribution to the summer schools and will benefit from access to a bespoke generation of Manufacturing engineers freshly entering the labour market.
For more information, please visit: https://apply.eitmanufacturing.eu/