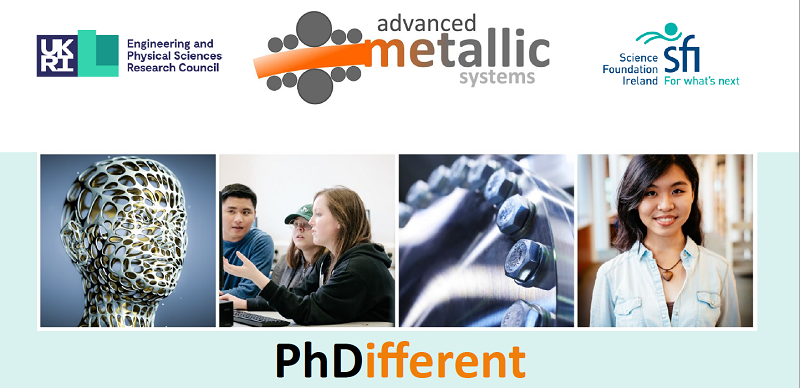 Apply now for a PhD in metallic systems
We're looking for science, engineering or maths graduates who are seeking careers in the medical device, aerospace and automotive sectors to join us for a four-year PhD programme in metallic systems.
The EPSRC & SFI Centre for Doctoral Training in Advanced Metallic Systems (AMSCDT) offers something different. This programme will give you the opportunity to gain a PhD which reflects real-world challenges, with international travel and state-of-the-art training in the manufacture of metallic materials, as well as the professional skills that will help you fast-track your career.
Join a cohort of 19 students from a variety of science and engineering disciplines to undertake a world-leading combination of training activities and doctoral research, working across four world-leading partner universities in the AMSCDT: University College Dublin, Dublin City University, University of Sheffield and University of Manchester.
The training activities will take place in both the UK and Ireland, while the PhD research projects will be carried out at either DCU or UCD from September 2021.
The doctoral research project will focus on metallic materials and will be carried out in collaboration with industry partners.
For more information contact Joan Kelly at I-Form - joan.kelly@i-form.ie, +353 1 7007856 – or visit www.metallicscdt.co.uk