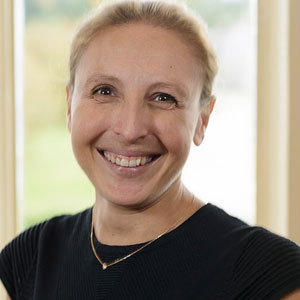 Prof Valeria Nicolosi
Principal Investigator
Prof Valeria Nicolosi leads I-Form's research on Additive Manufacturing (AM) materials development, to which she brings expertise that has made her Europe's only six-time ERC awardee. Prof Nicolosi has been awarded six European Research Council Awards: a €1.5m Starting Grant in 2011, a €2.5m Consolidator Grant in 2016, and 4 Proof-of-Concept top-up grants to bring results of frontier research closer to the market, bringing her total research funding awarded in the past eight years to over €20 million. The recent ERC Consolidator grant is for the 3D2DPrint project, using AM to develop a revolutionary long-lasting battery. She has published more than 150 high-impact papers, has been cited more than 20,000 times to date and won numerous awards: RDS/Intel Prize for Nanoscience 2012, World Economic Forum Young Scientist 2013, WMB Woman in Technology Award 2013, SFI President of Ireland Young Researcher Award 2014, SFI Irish Early Stage Researcher 2016, TCD ERC Awardee 2017. Valeria is also a member of the European Innovation Council Advisory Board.
Research Interests (Lay Summary)
The main focus of Valeria's research group is to conduct interdisciplinary research on the processing and cutting-edge electron microscopy characterisation of low-dimensional nanomaterials, including graphene, other two-dimensional inorganic materials, nanotubes and nanowires.
One of the core activities of the group is to use novel 2D materials for the development of more efficient energy storage devices, with particular emphasis on supercapacitors and batteries, manufactured both classically, and by 2D and 3D printing.
Publications