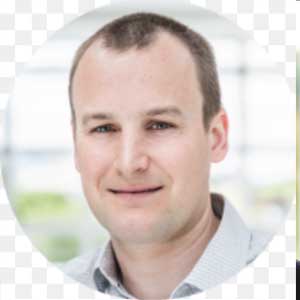 Dr Eoin O'Cearbhaill
Funded Investigator
Dr Eoin O'Cearbhaill is a Lecturer in Biomedical Engineering and Director of the UCD Centre for Biomedical Engineering. Prior to joining UCD, Dr O'Cearbhaill was a postdoctoral Fellow at Harvard Medical School, where his research focused on the conception and development of medical devices and the delivery of next generation therapeutics. Based on his development of a mechanical clutch needle, Dr O'Cearbhaill was awarded 1st prize at the MIT Sloan BioInnovations 2012 conference. He was also part of the team that received the Institution of Chemical Engineers' Innovative Product of the Year Award 2013 for work on developing a bio-inspired microneedle adhesive.
Research Interests (Lay Summary)
Dr O'Cearbhaill's interests include 3D printing of medical devices, medical device innovation, design and commercialisation, including minimally invasive devices and delivery systems. Dr O'Cearbhaill's research group uses 3D printing as a way of quickly prototyping and evaluating candidate medical device designs but also as a way of directly fabricating medical devices that could not be built using conventional manufacturing techniques.
Publications