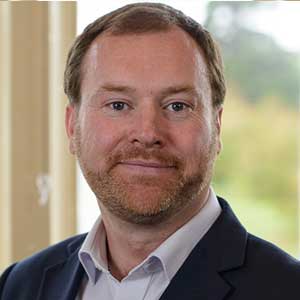 Prof Dermot Brabazon
Deputy Director
Prof Dermot Brabazon is Deputy Director of I-Form, the Director (RoI) of the EPSRC-SFI Advanced Metallic Systems Centre for Doctoral Training, and since 2012 has been Director of the Advanced Processing Technology Research Centre at DCU. He received his PhD in the area of Materials Science from University College Dublin. In recognition of his academic achievements and contributions to the development of engineering technologies, he received the President's Award for Research in 2009. He was previously Head of School and Dean of Research in the Faculty of Engineering and Computing at DCU and was awarded the DCU Commercialisation Awards in 2015, 2017 and 2019.
In 2018 he was awarded an AMPT International Gold Medal for Lifetime Achievements in Materials Processing Research and Education. Dermot is a member of the Board of Directors of the European Materials Forming Society (ESAFORM) and Chair of the Mechanical and Manufacturing Division of Engineers Ireland and IMechE (RoI). His research group have been awarded the NI global award (2003), Wesley Cocker Award (2012), Shimadzu Award (2016), and SFI Research Image of the Year award (2018).
Research Interests (Lay Summary)
Prof Brabazon has extensive research experience in additive manufacturing (3D printing), laser treatments, and material composites fabrication. He leads the Materials Processing Development platform in I-Form. His research outputs include the development of new materials, new processing technologies, and new product platforms. In addition to laser surface modification, the synthesis of nanoparticles, additive manufacturing, matrix composite production, and material phase structure analysis and control, these activities include the examination and development of advanced processing technologies to fabricate systems that enhance the separation and identification of chemical and biological species.
Publications