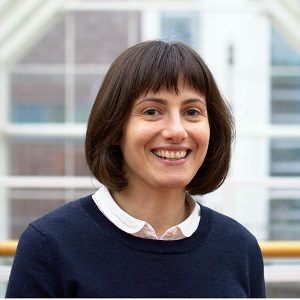 Dr Annalina Caputo
Funded Investigator
Dr Annalina Caputo is an Assistant Professor in the School of Computing at Dublin City University. She has an MSc and a PhD in Computer Science from the University of Bari Aldo Moro, Italy. During her PhD she completed a visiting period at the Glasgow Information Retrieval Group, School of Computing Science, University of Glasgow.
Prior to this appointment, Dr Caputo held an EDGE COFUND Marie Skłodowska-Curie Action research fellowship in the ADAPT centre at Trinity College Dublin, with a secondment in Ryanair, in the domain of Temporal Aware Personalised Information Retrieval.
Annalina's research focuses on problems related to intelligent information access. She has worked on different ways of representing text through Word Sense Disambiguation, Entity Linking, Distributional Semantics and Word Embeddings. Her research interests are in the areas of Natural Language Processing, Information Access and Retrieval, Personalisation and Machine Learning.
Research Interests (Lay Summary)
Dr Caputo's research interests within I-Form are in the area of Machine Learning and Recommender Systems. Her research aims to build conversational Recommender Systems capable of helping users to select the appropriate system configuration for a given task. In manufacturing, selecting the right values for a set of parameters is a complex problem which requires experience and several trial-and-error approaches. Her research aims to improve this task by exploiting past log data and predicting the best configuration in order to provide assistance in critical situations and facilitate the decision-making process, while providing an explanation for the suggested configuration or the criticality in question.
Publications