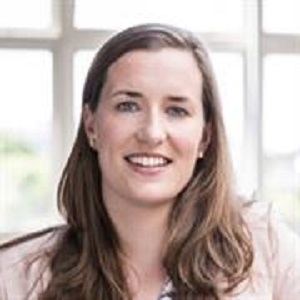 Prof Aisling Ni Annaidh
Funded Investigator
Dr Aisling Ní Annaidh is Associate Professor of Mechanical Engineering Design in the School of Mechanical and Materials Engineering at UCD. After graduating with a BE in Mechanical Engineering in 2007, she worked as a research assistant at Rice University in the Team for Advanced Flow Simulations. She completed a double PhD (co-tutelle) at UCD and Université Sorbonne (UPMC) in the area of Biomechanics. Upon completing her PhD, Dr Ní Annaidh worked for a leading multinational medical devices firm. She is currently Principal Investigator of the UCD Tissue Biomechanics group and has previously been Co-Lead Investigator on the MSCA Innovative Training Network, HEADS (Head Protection: A European Training Network for Advanced for Advanced Designs in Safety). She has been responsible for attracting approx. €4 million in research funding since joining UCD in 2014 and has 1,000+ citations.
Research Interests (Lay Summary)
Dr Ní Annaidh has expertise in medical device modeling, mechanics and design and is particularly interested in how medical devices interact with the tissues to which they are implanted/exposed. She is currently leading research in the area of 3D printing of novel microneedles. Microneedle patches offer the potential to painlessly deliver drugs through the skin which are currently injected using standard needles. As well as reduced pain, microneedle patches could be self-administered and would also help solve problems related to the distribution and logistics of vaccine delivery, particularly in the case of pandemic outbreaks. However, microneedle patch designs and the best ways of predicting how they will perform in clinical use are yet to be thoroughly investigated or fully optimised. This research focuses on developing both experimental and computer methods to evaluate novel microneedle designs.
Publications