Public engagement at I-Form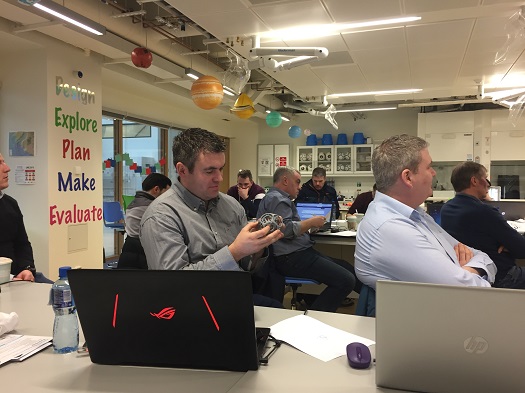 (October 21st 2020) While all of our usual Summer events were cancelled or postponed due to Covid-19, I-Form has a busy quarter ahead engaging with schools and teachers online.
Our Shaping Your Future programme, in partnership with IMR, is moving online. Four second-level schools from the Midlands will take on the challenge of designing and 3D printing a device, aimed at enhancing physical, mental or environmental health. We are currently organising online careers webinars for these students, to take place during Science Week (November 8 to 15), and we are seeking industry volunteers to take part. If you have a science or engineering background and are working in industry, do get in touch to find out more about volunteering.
Similarly, our postponed 3D printing workshops for teachers - developed in partnership with 3DWIT and Junior Cycle for Teachers – Technologies (JCT4) - are also moving online. I-Form, 3DWIT and JCT4 are right now planning the delivery of a series of 3D printing workshops and online content aimed at helping teachers bring 3D printing into the classroom.
Meanwhile our research team is finding new ways to engage with audiences online in the current climate. Researchers have applied to take part in the online school engagement programme, 'I'm a Scientist, Get me out of here'. They have also applied to take part in Engineers Ireland's Young Engineers Award competition, and others. I-Form is in the process of setting up a Public Engagement Committee to further develop our engagement programme across all our campuses.
If you would like to find out more about any of our programmes, or to get involved as an industry volunteer, please contact our Education & Public Engagement Manager.