I-Form wins Engineers Ireland award for Covid work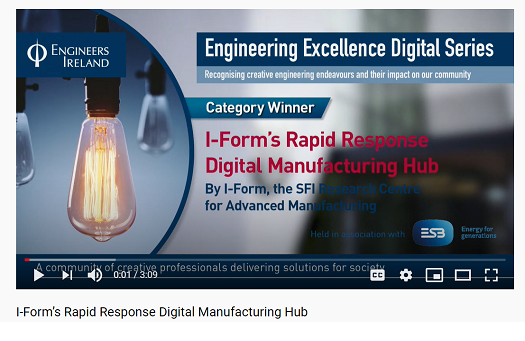 I-Form is pleased to announce it has won an award in the Engineers Ireland 'Engineering Excellence Digital Series'.
The award recognises the work of I-Form's Rapid Response Digital Manufacturing Hub, where the centre produced vital PPE (personal protective equipment) for healthcare professionals and frontline workers during the Covid-19 PPE crisis. The centre also worked on the production of ventilator aids, the creation of breathing devices and research into antiviral materials.
You can vote for your favourite project among the award winners here. Voting closes 11th December.