I-Form director addresses Industry 4.0 at SIMS conference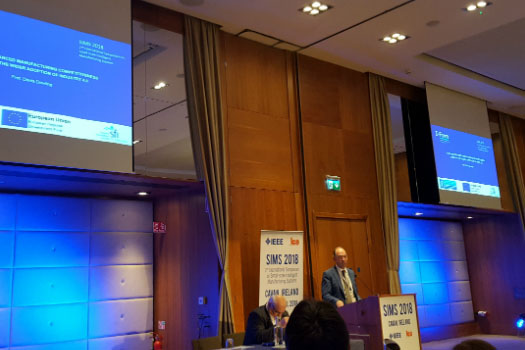 Prof. Denis Dowling, director of I-Form Advanced Manufacturing Research Centre, delivered a keynote presentation on Industry 4.0 at the SIMS 2018 conference in Cavan on April 17th. I-Form, a world leader in additive manufacturing (3D printing), is an SFI-funded research centre dedicated to advancing Irish manufacturing competitiveness.
The 2nd International Symposium on Small-scale Intelligent Manufacturing Systems (SIMS) was hosted by the Cavan Innovation & Technology Centre at the Farnham Estate resort and was attended by delegates from around the world. SIMS is a new concept focused on improving the competitiveness and sustainability of manufacturers, especially small and medium-sized ones. It aims to combine state-of-the-art technologies with leading edge management methods to improve reliability, productivity and sustainability for manufacturing systems.
Prof. Dowling delivered a plenary session on the topic of "Achieving enhanced manufacturing competitiveness through the wider adoption of Industry 4.0". Prof. Dowling and Dr. Shane Keaveney (UCD School of Mechanical and Materials Engineering) also discussed the topic of "Application of additive manufacturing in design and manufacturing engineering Education".
A number of PhD and Post-Doctoral researchers from I-Form were also invited to speak at the event on the following subjects:
Dr. Sarah Brady: Application of additive manufacture for the fabrication of polymer and composite parts
Dr. Andre Mustaffa: Re-inforcing nano-particle integration into metal AM and produced part characterisation
Frederico Rossi Kaschel: Influence of energy density on the microstructure of titanium alloy parts fabricated by additive manufacturing
Darragh Egan: In-situ identification of voids during the additive manufacture of titanium metal alloys
Muhannad Obeidi: Implementation of state-of-the-art and beyond state-of-the-art Open Metal AM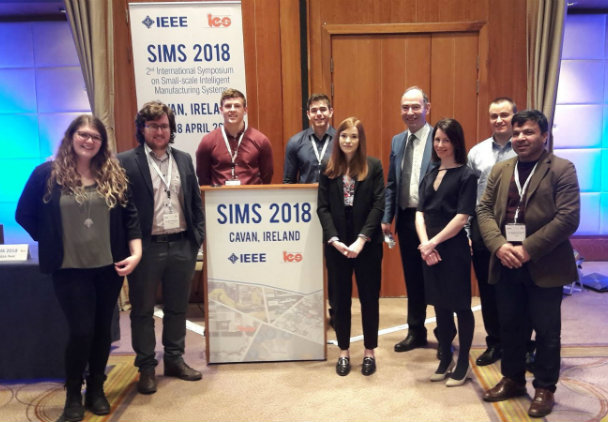 I-Form is funded under the Science Foundation Ireland Research Centres Programme and is co-funded under the European Regional Development Fund.