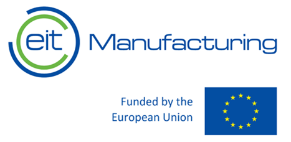 Manufacturing a Healthy Future
Manufacturing a Healthy Future is a European project funded by EIT-Manufacturing. The project partners are Stryker and I-Form in Ireland; Arts et Metier Institute of Technology in France; and University of Tartu in Estonia.
The project is an innovative programme targeting primary school teachers and their pupils (aged 8-10). Teachers are key influencers of young children - who will soon be making subject choices at second level - but sometimes lack careers knowledge around manufacturing. The project aims to feed the pipeline of future talent for advanced manufacturing industries by empowering teachers with up-to-date careers knowledge and giving them the confidence to bring manufacturing technology into the classroom, in the form of 3D printing.
The project aims to train 30 primary school teachers in 2021 in the use of 3D printing technology in the classroom. Teachers and their pupils will then be invited to take part in a 3D printing design challenge. Pupils will work in teams to design and print a creative response to a health or well-being challenge in their local community. Teachers will be supported in delivering the challenge through ongoing engagement with project partners. A national final and international final will take place late in the year.
Teachers - find out more about the programme